Despite the weather students enjoyed time with their peers during classroom parties! Happy Halloween and have fun trick-or-treating!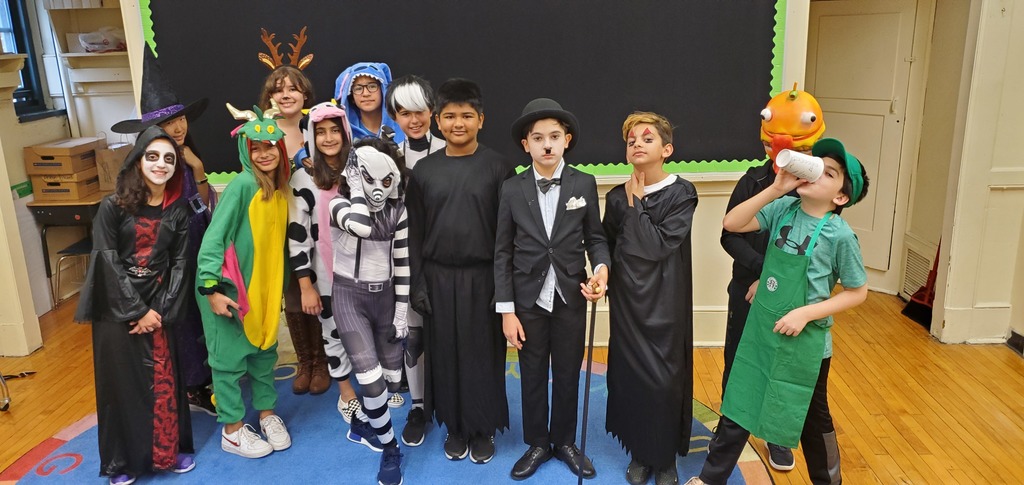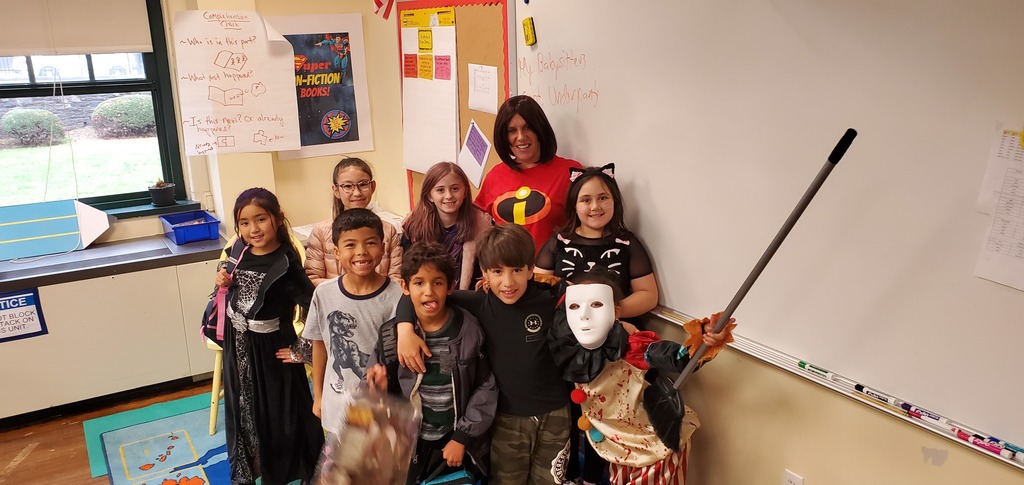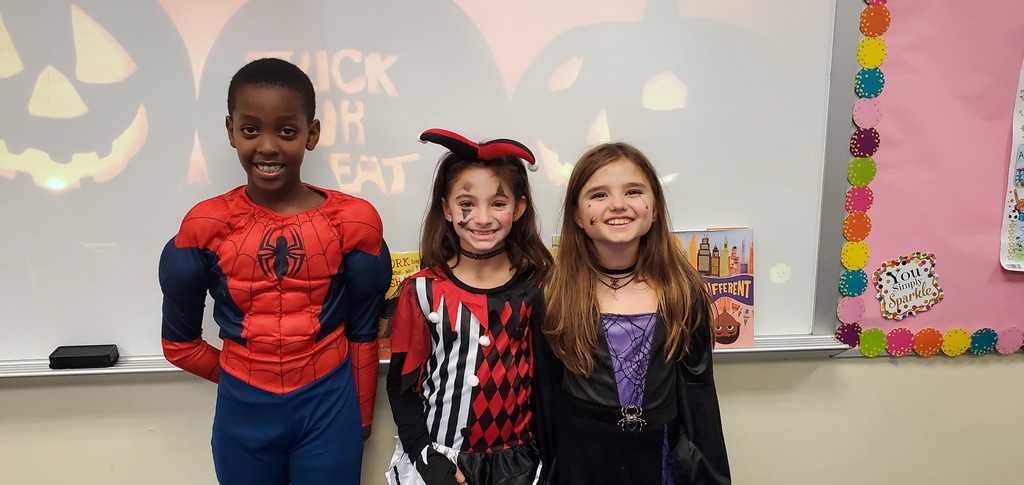 This month, Ms. Grieco's 3rd Grade class participated in a nationwide competition for Prodigy, an online math game platform. Out of 888 classroom teams her class received 3rd place with a score of 99% accuracy!

10/25 is School Spirit Day! Wear your spirit wear or blue and yellow to show school spirit.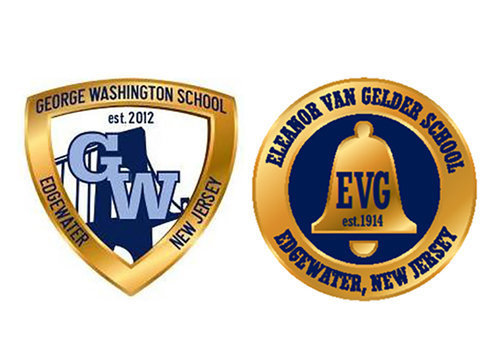 STEM Club for grades 3-4 is off to a rolling good start. Students made marble runs using Play Doh and an inclined plane!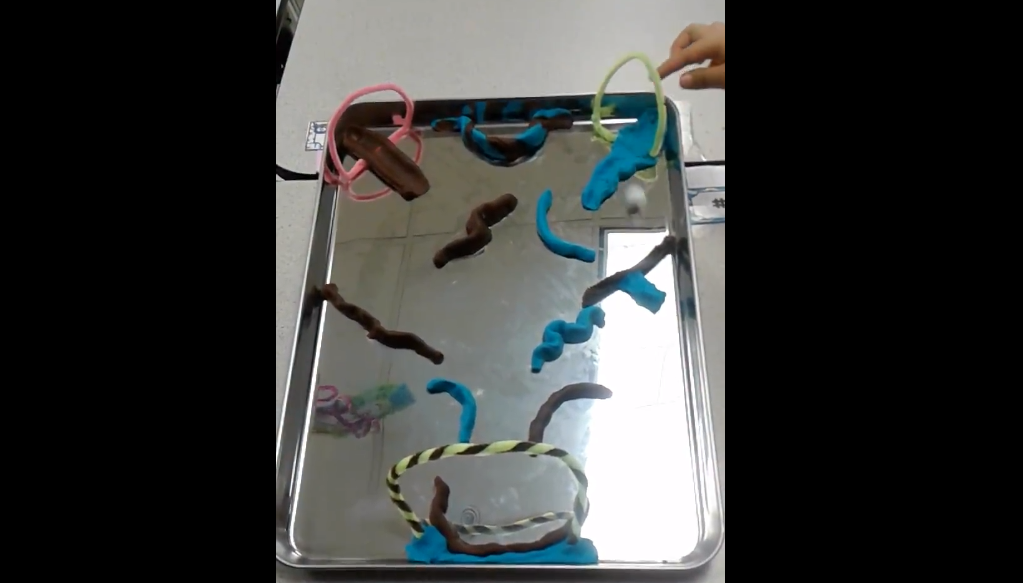 The 6th graders used Spanish adjectives to describe themselves in a positive manner using the letters in their first names.

Miss Derrico's 3rd Graders are exploring figurative language. They had to identify the phrases within passages like this one. It is important for students to begin using figurative language in their own writing.

Congratulations to this year's Fifth Grade Student Council winners! Pictured here are the 2019-2020 members led by Mr. Blaso and Miss Pio.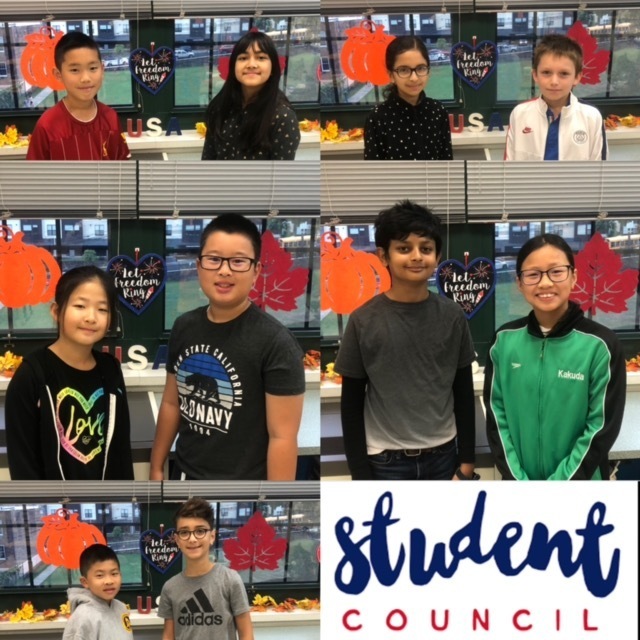 Fire Prevention Week: The Edgewater and Fort Lee Fire Department visited EVG today. Students had the opportunity to practice fire safety by going into a simulation Smoke House. It simulates what one might encounter in a real fire. There was also an assembly for all students to review fire safety. We appreciate the Edgewater and Fort Lee Fire Departments for providing this important training for our schools each year.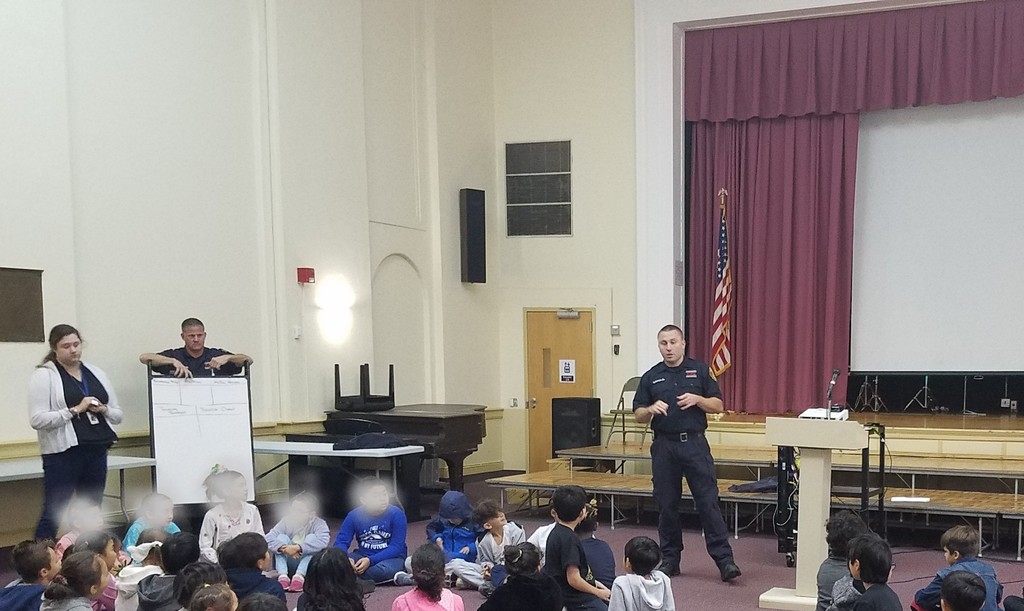 Week of Respect (10/1-10/4): EVG will observe the Week of Respect to recognize the importance of social emotional learning and character education. The School Counselor will be visiting all classrooms to conduct lessons. Teachers will also have activities for students during the week and throughout the school year.

EVG Clubs begin October 17th! Forms have been e-blasted to all families. Registration begins Monday, September 30th. Please make sure to sign up and submit forms as soon as possible. Our clubs fill up very quickly.


Reminder: EVG's Scholastic Book Fair from October 1st to October 4th. Students will have an opportunity to visit the fair with their homerooms. Parent volunteers will be assisting. Thank you, parents! And, thank you to our PTO for coordinating!